Dinner at a Beautiful Farm in Virginia
Aug 02, 2021
This weekend, we had dinner at a breathtaking farm in Virginia! I love being in Virginia and feeling so close to nature. So pretty in the summer!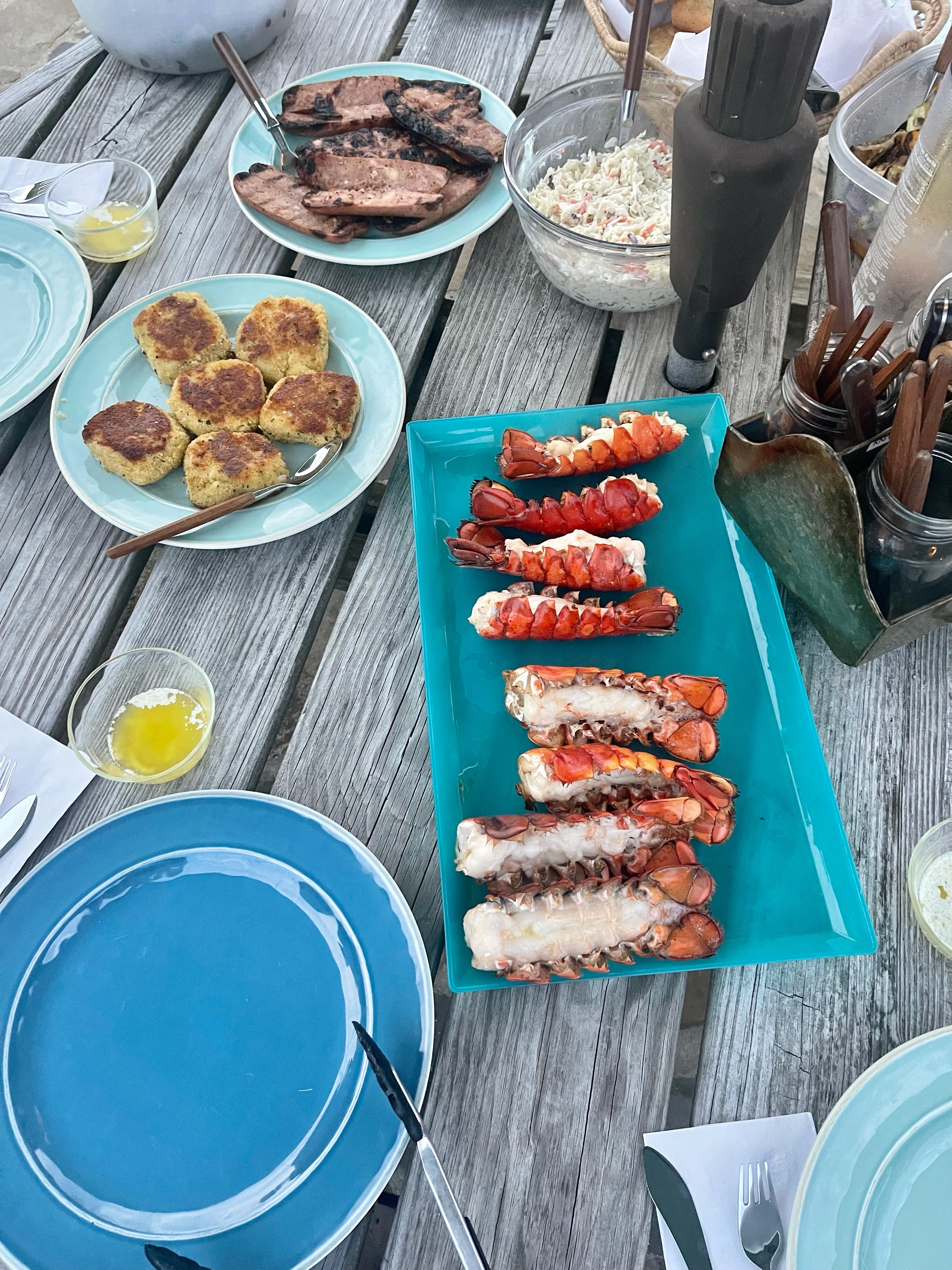 Dinner was an amazing spread that included wild-caught lobster tails, crab cakes from a local seafood market, chicken sausages (it's so great how some sausages are made so much healthier these days without gluten and preservatives), grilled vegetables and fresh tomatoes straight from the garden.
Additionally, we had wine from New Zealand, which is most known for its Sauvignon Blanc because of its mixed soil and cool climate.
Also, we had homemade Focaccia bread, which was amazing. Making bread at home is ideal because you know everything that's going into it and can control the quality of ingredients. Most importantly, the dessert was a bowl of cherries which I thought was so cool! Who serves fruit as dessert these days?! It's rare to find and it's refreshing because fruit is the ultimate natural dessert. Nature's candy!
This was the perfect day with great weather, amazing friends, and a perfect view!