Food Journal for a Day in Newport Beach California Including Balboa Island, Malibu Farm and Saying Yes as a Bridesmaid for Cassandra Bodzak
Jul 15, 2021
I got breakfast from Earth Bar and got the Epic Smoothie with a chocolate base and I added spinach and spirulina. It was amazing!!! Earth Bar is a holistic healthy supply company that is entirely earth sourced, high quality, organic, and plant-based. They have vitamins, supplements, fresh grab-and-go meals, cold-pressed juices, healthy snacks, and several other partner products. As always, I always start my day with my Anxiety-Free Supplements! The supplements are made from a scientifically-derived formula to help reduce stress and anxiety and promote a happier mood, and nervous system and immune system support. They help me start my day in the right direction every day!
These have become some of my favorite snacks, especially for being on the go! Heavenly Organics Ginger Chocolate Honey Patties!! Their products are made with simple ingredients, 100% organic, and the perfect on-the-go sweet snack. The Mint Chocolate Honey Patties are gluten-free, dairy-free, no added sugar, sustainably produced, uses 100% organic raw white honey, and uses 100% organic dark chocolate. I also got a treat from Honey Mamas. Their products are all naturally free from refined sugar, soy, eggs, dairy, gluten, and grains. They are made with 5 ingredients: raw organic honey, organic unrefined coconut oil, organic cocoa or cacao powder, Himalayan pink salt, and either shredded coconut sprouted almonds or organic sesame seeds. I got the original dutch flavor this time and it was AMAZING, but their cocoa truffle bars come in NINE different flavors! Lastly, I had a Hail Merry Meyer Lemon cup! Their products are non-GMO, gluten-free, dairy-free, vegan, and exclusively use fair trade ingredients. They have all sorts of sweet treat options that are amazing and come in such cool flavors like Meyer lemon, cookie dough, key lime, chocolate peanut butter, and more!!
Before I went to lunch, I had a work sesh for The Earth Diet with Caroline by the pool, it was so nice to be outside in the sun while working!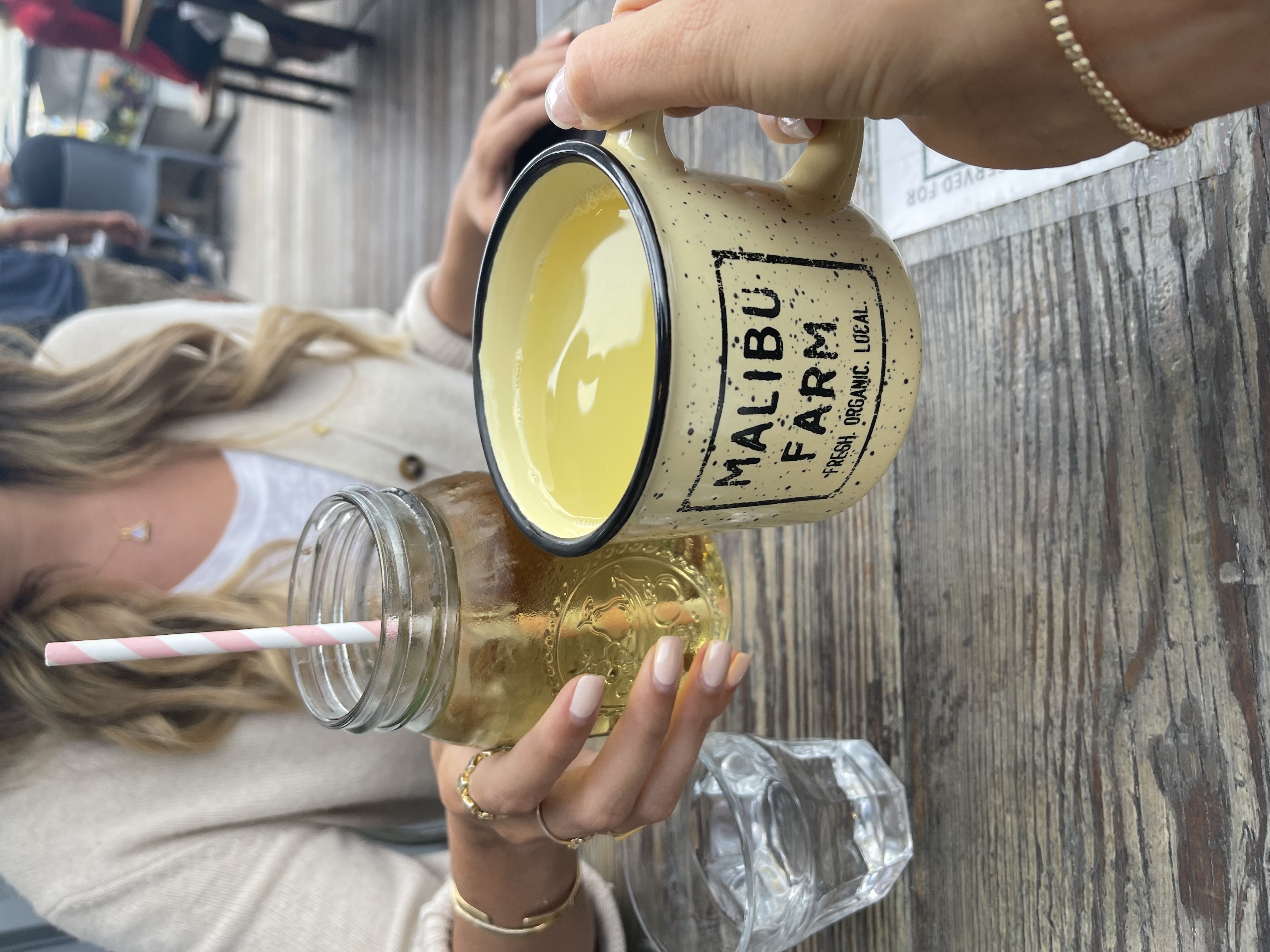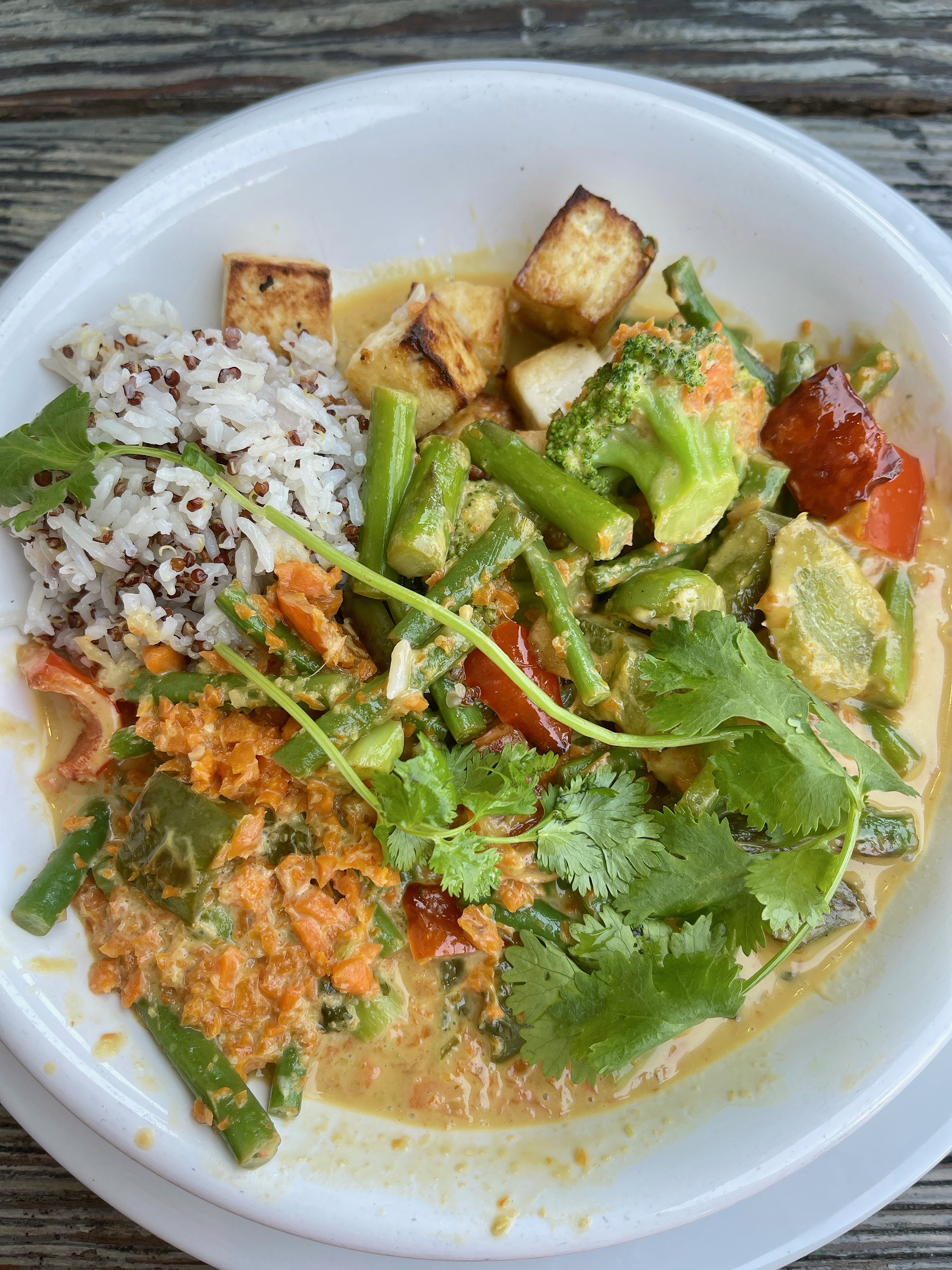 I went to Malibu Farm for lunch with my good friend, Cassandra Bodzak. I ordered the vegan curry and wow, it was so good and I had the best tofu I've ever had and Cassandra had the acai bowl. After we ate, she asked me to be her bridesmaid! I am so excited and it was such a sweet way to ask!! Cassandra Bodzak is the author of a best-selling book, "Eat with Intention: Recipes and Meditations for a Life that Lights You Up" and encourages women to find peace with their body and self. As her website says she is "here to assist you in tapping back into your body's wisdom so that you can break free from negative self-talk, emotional eating and trying every new fad diet and redirect that energy towards truly living a life that lights you up from the inside out."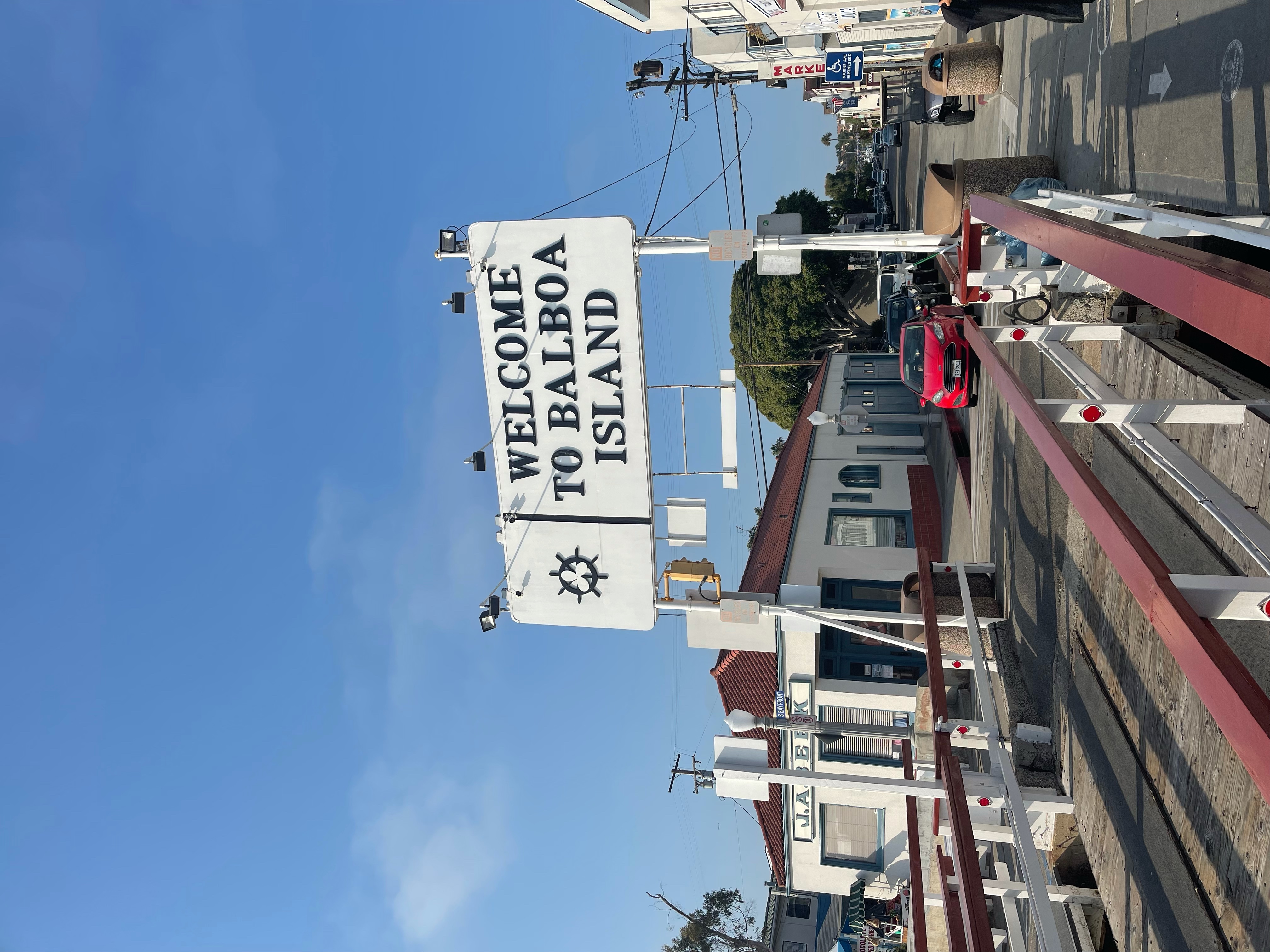 After a fantastic lunch, we spent the afternoon on Balboa island!! The island is a harborside community located right off of Newport Beach, California. It was so fun and so beautiful. I also met George, the french bulldog, and he was the cutest!!

Lastly, we went to dinner at Newport Landing and it had an incredible view with amazing food! The view was absolutely stunning! We took the ferry across to go here, which was new and different! I ordered the swordfish and ceviche and it was so fresh, flavorful, and excellent!