July 4th Weekend Eating!
Jul 10, 2021
Happy July 4th!! I had such a fun weekend with great food and fun!
One of my favorite snacks from the weekend was Nelly's Organic chocolate candy bars! I love these for a sweet treat because their products are 100% organic, plant-based, and gluten-free! They have so many flavors like caramel nougat, chunky almond butter, coconut, German chocolate, double chocolate, nutty nougat, peanut butter, and peanut butter coconut!!
I have been loving Spindrift sparkling water this summer and one of my favorite flavors is the blackberry! There are SOOO many other flavors, too! Their drinks are caffeine-free, sugar-free, non-GMO, gluten-free, and made with real fruit!! They are so refreshing.
I was so excited to find organic bread at Wegmans this weekend. Whole Foods does not make organic bread and I am so excited to finally find some at a grocery store here.
These are some more of my favorites for the weekend! I have been having a glass of homemade green juice with my breakfasts and it is a great way to start the day. One morning, I had eggs with spinach and Apple Gate sausage and then some toast with sausage, which was such a protein-filled way to start the day. Apple Gate produces amazing products from animals that are raised without antibiotics, hormones, or growth additives, fed a vegetarian or 100% grass diet, and free of added chemicals and preservatives. I also tried their chicken nuggets for a quick snack and they were so good and so easy!
Of course, my weekend had a lot of The Juice Laundry's Coco Verde Bowls. I love their bowls because they are huge and taste amazing! The Juice Laundry is 100% plant-based and organic! Their smoothie bowls are my favorite but they have so many options like chili, cold-pressed juices, toasts, and more!!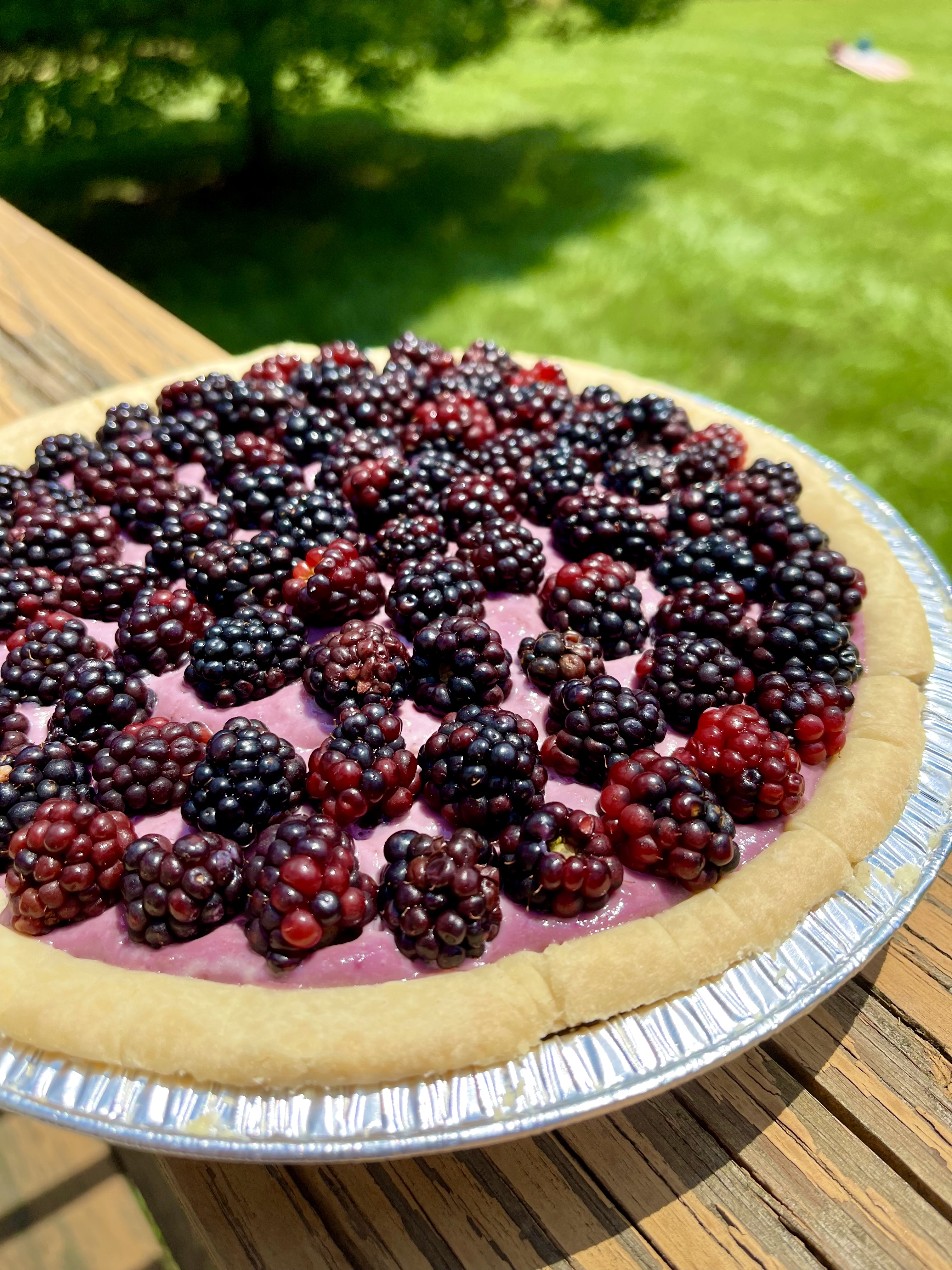 We went blackberry picking at a friend's farm and activities like that remind me of another reason I love living in Virginia! The next day on July 4th I made the cashew cheesecake recipe from The Earth Diet and I added the blackberries we picked the day before!!! It was divine!
I also made a healthier s'mores recipe for the 4th of July and it was so delicious, it turned out to be like a s'mores cake! I will share the recipe soon on my Vitacost Blog! Aside from the desserts, we grilled out and I made organic chicken wings from Cooks Venture Meats because they have my favorite organic and pasture-raised chicken! Cooks Venture has pasture-raised, non-GMO fed, and antibiotics-free meat products! Last but not least, we had Volley seltzers on the 4th! Volley is an organic tequila seltzer brand that comes in four delicious flavors: spicy ginger, zesty lime, sharp grapefruit, and tropical mango! Additionally, Volley is made from just THREE simple ingredients: 100% blue agave tequila from the highlands of Jalisco, real juice, and sparkling water. We also had Dry Farms Wine and if you have been searching for a healthy but still delicious wine check this out... keep reading to get a bottle for 1 cent!! Dry Farms Wine has an incredible variety of red, white, rose, and sparkling that is organically grown, sugar-free, and with no additives. They have unique selections of pure natural wines from around the world conveniently curated and can help you pick your favorites. From biodiverse vineyards to antioxidant-rich grapes, their pure natural wines express a completely unique wine experience. I was shocked when I heard that most wines sold today are mass-produced products, which can include high levels of sugar, alcohol, and 76 FDA-approved additives! If you are out and drinking wine and it's really sweet, it most likely has had a lot of added sugar to it - even if it doesn't say so on the label. Another thing that surprised me was that winemakers are not required to say if they've added sugar. Pure natural wine is rare. Dry Farms Wine estimates less than 0.01% of the world's wines meet their strict criteria! Dry Farms Wine source wines according to their uncompromising criteria of farming and purity. They vet every grower, taste every wine, and ensure every wine is lab-tested through an independent enologist. Every bottle in their collection is organic, biodynamic, vegan (most wines are not vegan. The reason that all wines are not vegan or even vegetarian-friendly has to do with how the wine is clarified and a process called 'fining'. Traditionally the most commonly used fining agents are casein (a milk protein), albumin (egg whites), gelatin (animal protein), and isinglass (fish bladder protein), sugar-free (<1g/L), friendly to keto & paleo, free of toxic additives, and lower sulfites (less than 75ppm). I have partnered with Dry Farm Wines to get you guys your first bottle for 1 cent!!! Now you really have nothing to lose! I'm so excited for you to experience this tasty and healthy wine, enjoy guys! If you follow this link http://www.dryfarmwines.com/liana, it will say "Collect your penny bottle", enter your email and select a membership option of every 1 or 3 months or bimonthly!
I was so excited and finally got the first tomatoes out of my garden! WOW!!! I have never tasted anything like it, it was so fresh and rewarding!!!!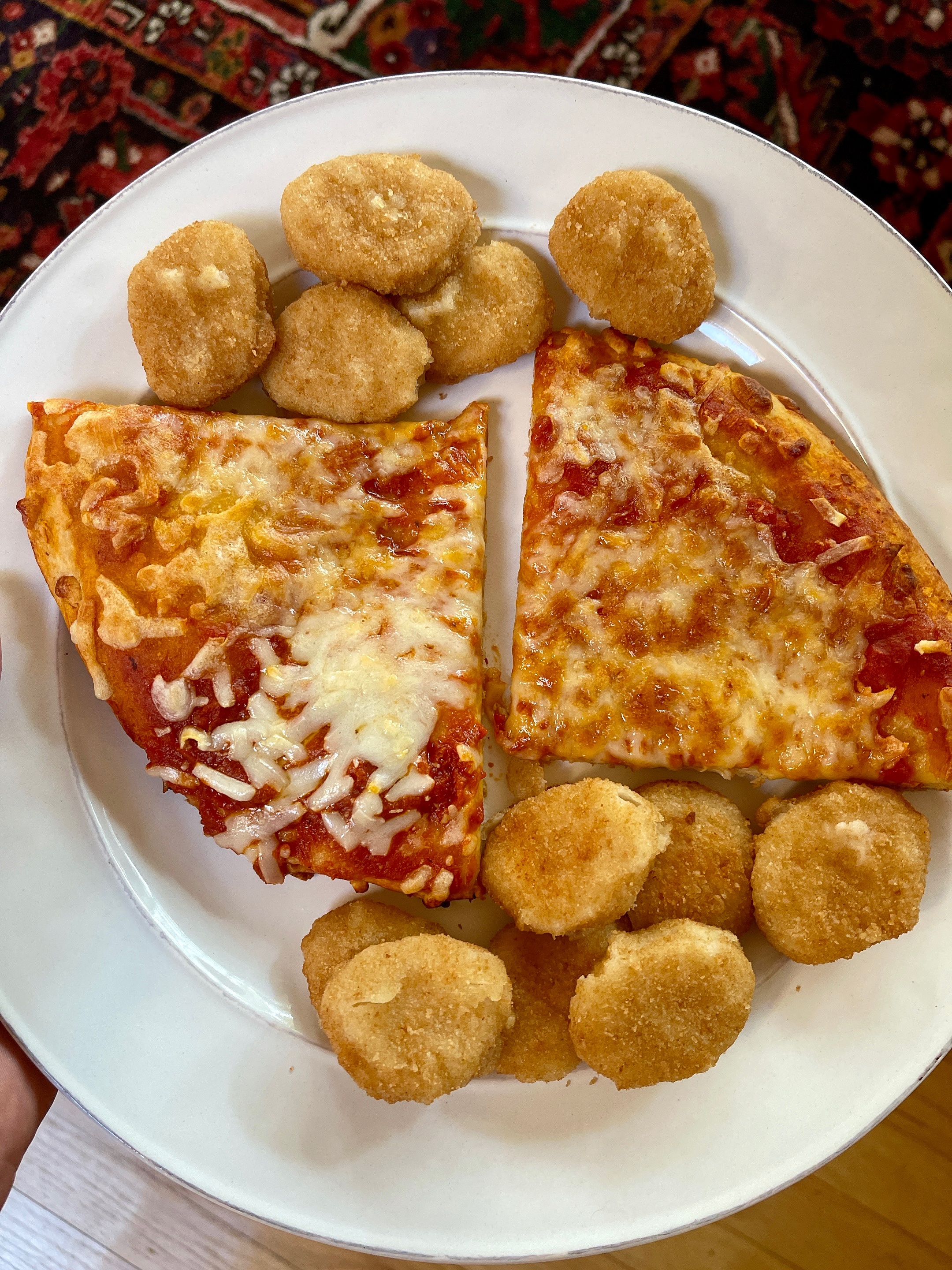 I made some fresh salads this weekend too! I love using anything Primal Kitchen, especially their balsamic vinaigrette dressing. Their products are vegan, gluten-free, paleo, soy-free, non-GMO, keto certified, and have no added sugar! I made several salads and also had Apple Gate chicken nuggets with pizza for dinner one night, which was the perfect balance!
I am so excited to share my latest article in The Social Life Magazine that just came out!!
On top of an amazing weekend of food and festivities, I started my weekend off running with ProlyFyck Run Crew first thing in the morning, even in the rain! Additionally, we spent a long day playing tennis that was fueled by Sunbutter to go packs. The to-go packs are such an easy way to keep you going after a long day and are an excellent source of protein by providing over 7grams of protein. Sunbutter is made from sunflower seeds and free of peanuts and tree nuts!