Last Week of June Food Journal: High Protein Gluten Free Pasta, Smoothie Bowls, Yes Bar, Supplements, a Pre-Made Frozen Smoothie Mix!
Jul 08, 2021
Summer has been going by so quickly I cannot believe that June is already over and here is how I spent my last week of June in Charlottesville, VA!
As always, I have been starting my mornings with homemade green juice and my Anxiety-Free Supplements! I have been taking them for a little over a year now and they have made such a difference in my mood and attitude throughout the day. The supplements are created from a scientifically-derived formula to help reduce stress and anxiety, promote a happier mood, and nervous system and immune system support. Additionally, I have been taking Ancient Nutrition fish oil and probiotics, which are great to help lower blood pressure, support heart health, may support eye health, may aid in weight loss, and so much more!
One of my favorite snacks lately has been the Tumeric Lemon Myrtle Cluster Bucks! They are amazing, but they are heavy on turmeric so if you don't like turmeric you won't enjoy these! Very natural and healthy!!! Cluster Bucks are an adaptogenic buckwheat snack that harnesses the nutritional benefits from buckwheat, with added adaptogen power to keep you feeling calm and boost your immunity!!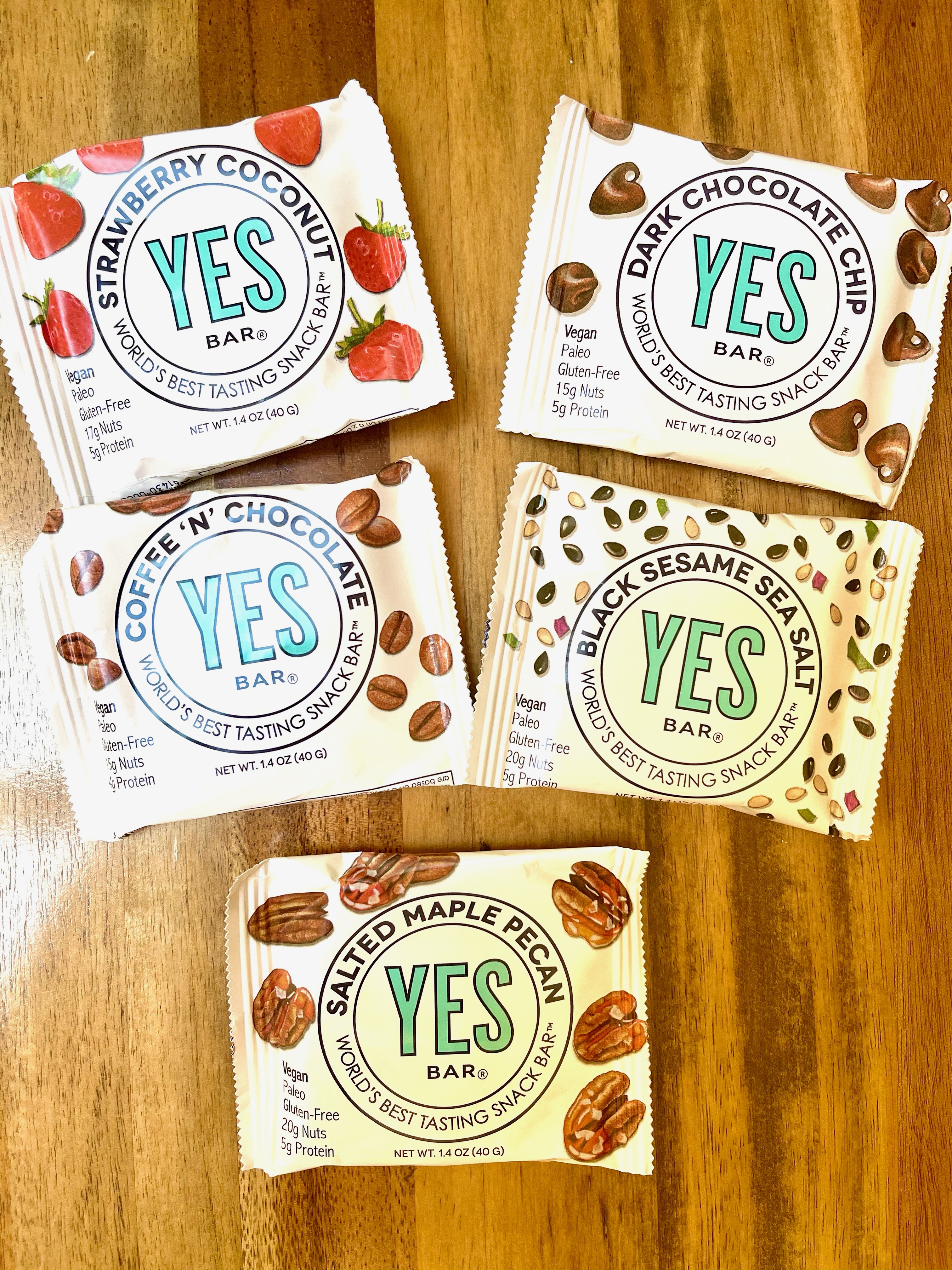 As for sweet snacks that I have been loving lately are Yes Bars and anything from Evolved Chocolate! Yes Bars come in all sorts of flavors such as; dark chocolate chip, salted maple pecan, macadamia cherry chocolate, strawberry almond coconut, black sesame sea salt, and coffee and chocolate. Yes Bars are gluten-free, vegan, grain-free, soy-free, non-GMO, and dairy-free! Evolved Chocolate has been a favorite of mine for a while! Their products are gluten-free, dairy-free, soy-free, vegan, and organic! They also create many different products like chocolate bars, keto cups, nut butter cups, spreads, and more that all come in several flavors, too!! This week I got to try their caramel keto cups and their almond butter chocolate bar, which were both soooo yummy!!
I have been foraging for wild blackberries this week while we are out walking in Charlottesville, which have been so good for eating alone or adding to smoothies! With my smoothies, I have been using Blendtopia Superfood Smoothie Kit to make protein-filled, vegan, gluten-free, dairy-free, soy-free, and 100% organic smoothies. I tried the Strength Smoothie kit this week and it was so good, but they also have detox, energy, glow, immunity, or several keto smoothie kits. Another amazing thing to add to smoothies, teas, or coffees is Sproud, which is plant-based milk powered by peas!
Explore Cuisine has been perfect for dinners this week and I have made several pasta dishes, including this Summer Spaghetti! They create pasta made from alternative ingredients that are all plant-based, organic, and protein-filled. Explore cuisine uses red lentil, green lentil, black soybean, mung bean, edamame, chickpea, sesame, fava bean, spirulina, and rice to create their grain-free alternative.
I recently shared my new recipe new video for chocolate cookie dough cups and you can check out the video from my Instagram right here: https://www.instagram.com/reel/CQt_r1MnYjq/!!!
I had The Juice Laundry a few times this week for my favorite smoothie bowl, the coco Verde. The Juice Laundry is an entirely plant-based, 100% organic, local Charlottesville restaurant that has everything from smoothies, to chili, and cold-pressed juices.
One night, I made wild salmon with green veggies and a salad picked fresh from my own rooftop garden!! So yummy and so fun and satisfying using vegetables I grew. Additionally, my friend Jess came for dinner and left with a bag of greens from my garden, herbs and spices, and salad things.