Quick Trip to NYC, Food Journal Includes Baby Brasa Organic Peruvian Food, Snacks While Traveling and my Anxiety Supplements with an Empire State of Mind!
Aug 06, 2021
I spent a quick 31 hours in NYC and had so much fun and tried some amazing food.
I took the Hampton Jitney into the city from Long Island with travel snacks including Hu Kitchen Chocolate Almond Hunks, an organic plump, and I made turkey bacon. These snacks were a great combo of protein, good healthy fats, and antioxidants. I love eating anything Hu because their products are vegan, dairy-free, refined sugar-free, and organic! They use amazing ingredients and they have so many products like cookies, chocolate bars, chocolate gems, hunks, and crackers.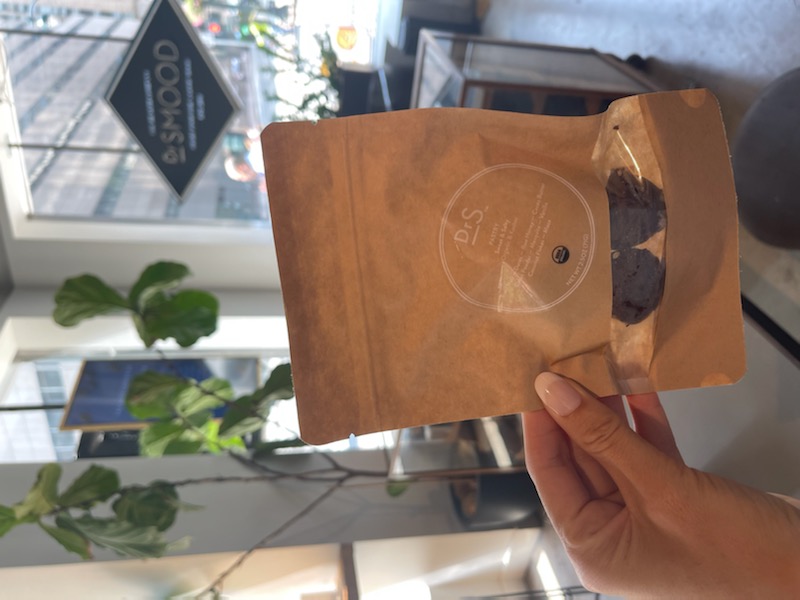 One of my first stops in the city was at Dr. Smood's to get their salty chocolate balls!! They are so good and one of their OG foods! Everything is plant-based, certified organic, and loaded with nutritional benefits. They have kinds of pasta, soups, sauces, condiments, bars, supplements, coffees, teas, and all sorts of snacks.
We ordered dinner from Baby Brasa an organic Peruvian restaurant and got the organic chicken, wild-caught salmon, salad, and their epic Peruvian rice! They have an amazing menu filled with healthy options. The menu includes items such as a variety of ceviches, tapas like grilled octopus, salads, tacos, stir fry, and so much more. Additionally, they are very accomodating to those who are vegan, gluten-free, and/or vegetarian.
The next morning my dear friend Gloria Pope, founder and creator of MBrace Life, got up at 5:30 am to go for a run in Central Park. MBrace Life focuses on using natural ingredients in its products to improve everyone's everyday life and wellbeing. They make natural lotions, CBD oils, and soaps that all are amazing. After our run, we made an amazing smoothie with Sunbutter! I love adding Sunbutter into my smoothies and other foods because it is vegan, no trans fats, free of the top 8 allergens in the US, and it tastes so good.
My Anxiety-Free Supplements are available at Juice Press and Complete Wellness NYC in NYC, which is so exciting!!! They are made from a scientifically derived formula to help reduce stress and anxiety and promote a happier mood, and nervous system and immune system support.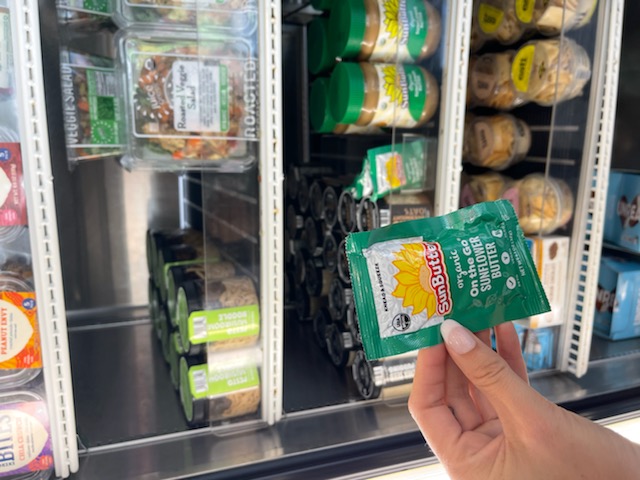 I flew out of the new LaGuardia airport that evening and brought Bare Burger with me unaware of the new renovations at LGA! I was so pleased to find so many healthy options including Peeled Snacks, Sunbutter, and Dos Toros. Peeled Snacks have so many healthy options like pea crisps, apple clusters, and all kinds of dried fruit (which goes perfectly with Sunbutter). Also, Dos Toros is essentially a healthier version of Chipotle and it is a great alternative, especially while in the airport and on the go. (I flew American Airlines today, so the Dos Toros was in the American Terminal)