A Must Eat At In Tulum: Real Coconut Kitchen
Dec 02, 2021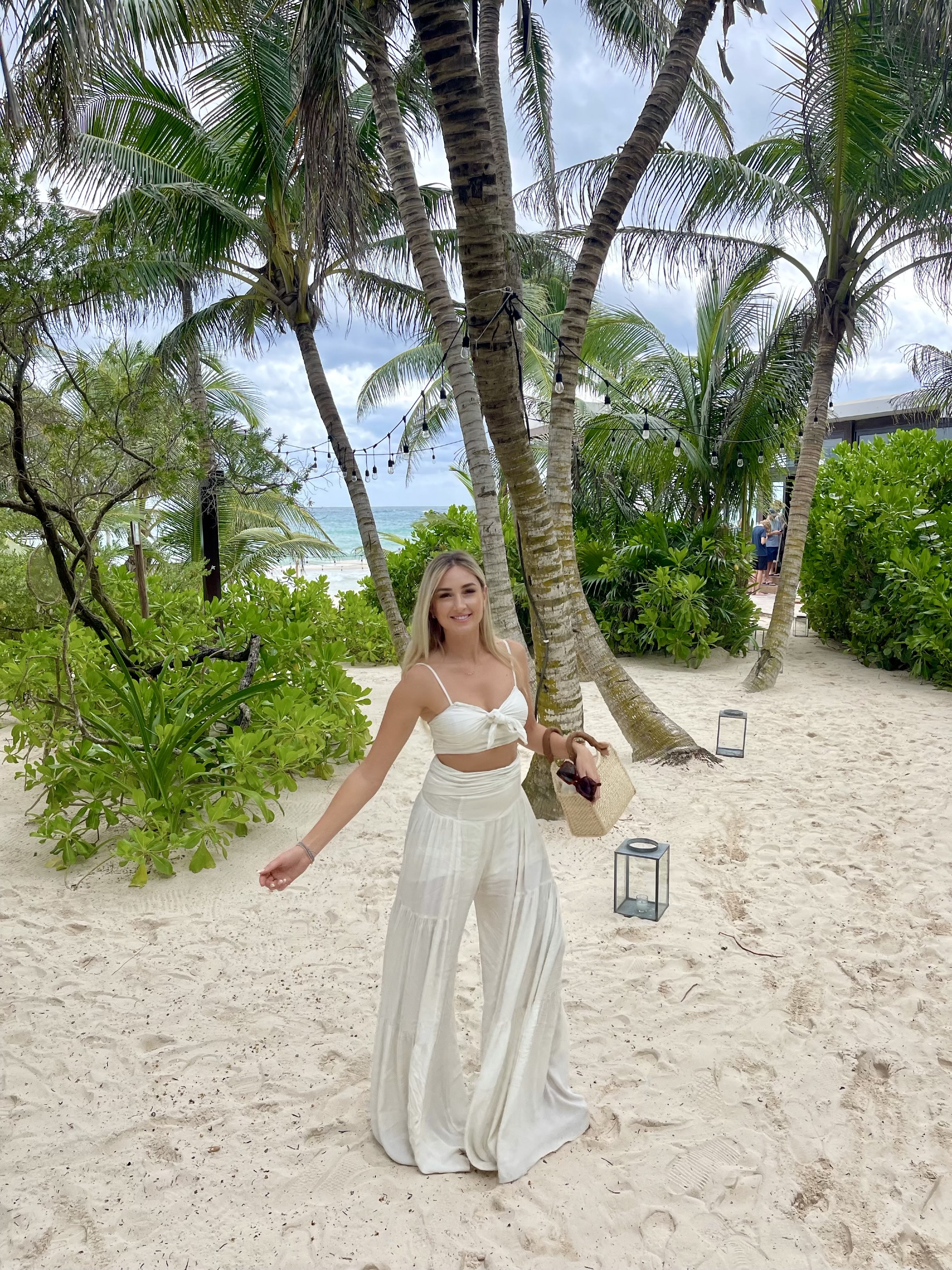 I spent a week in Tulum, Mexico and it was absolutely amazing! It was so beautiful and sunny. The perfect beach getaway! Tulum had so much to offer, but one of my favorite food spots was the Real Coconut Kitchen Tulum.
The Real Coconut Kitchen is plant-focused, 100% gluten, grain and dairy free. They feature small amounts of impeccably sourced animal protein and provide an absolutely delicious vibrant experience.
The conscious menu was designed with "every body" in mind. There is everything from salads, chicken fingers, chocolate smoothie bowls, to fish and chips. I dont' usually get the fish and chips because of the nature of it, but seeing it on the menu was a real treat! It was the best fish and chips I have ever had to date! The crispy gluten-free batter was unbelievable. The fries were made from yuca, which is a tropical root vegetable, much like a potato. They only cook with avocado or coconut oil. You won't find soy, corn, peanuts, cashews, or refined sugar in any of their dishes.
How do we nourish ourselves while we nurture our world? When we live naturally we are also taking care of the environment. Nature provides us with everything we need, we just have to embrace it and receive it.
Resource Consciousness - The Real Coconut Kitchen states "they are committed to continuously looking for ways to minimize their environmental impact, through reducing food waste, recycling and composting programs, repurposing cooking oil for biodiesel, and using low to no plastic, wherever they can."
Conscious Sourcing- The Real Coconut Kitchen always choose organic produce, wherever possible, and committed to making no compromises in the sourcing of their animal proteins, using only organic, pasture-raised eggs and chicken, or wild-caught fish and seafood, from local farmers & fishermen.
Conscious Food Innovation- Their menus showcase their low impact and nutrient dense hero crops; coconut, cassava, plantain, hemp, and marine phytoplankton. They proudly support local & international farmers and agricultural programs, recognizing the impact of their ingredient choices at every step of the journey.
The Real Coconut Kitchen are defining what it means to be a conscious kitchen! I'm so glad they exist. There are locations in Malibu, West LA and Tulum. Please let me know if you go! I would love to hear about your experience.