Food Journal from this Weekend: Hiking at Shenandoah with Snacks, Volley Organic Tequila Seltzer, Grass-Fed Steak and Dinner Party with Asian Theme, Sakara Meal Delivery Service
May 04, 2021
This weekend, I enjoyed more of Charlottesville's warm weather and went hiking at Shenandoah, and made the best meals using organic, healthy ingredients.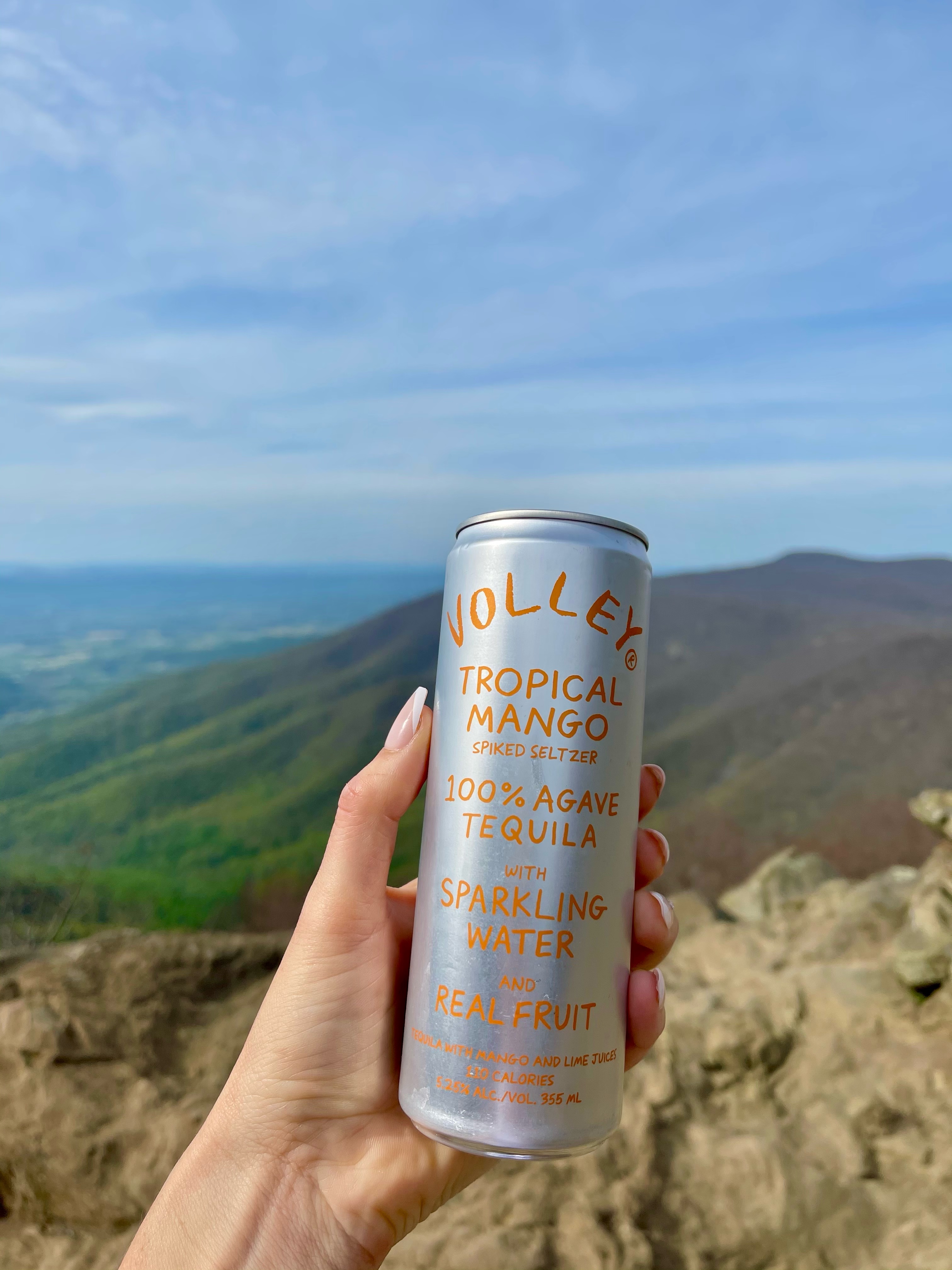 I brought the essentials for the hike: my Anxiety-Free Supplements, a Sunbutter packet, a Sakara Metabolism Super Powder, and of course a Volley Seltzer. My Anxiety-Free: Stress and Anxiety Support supplements offer daily support, healthy brain function, helps with mood balance, promote immune system support, and are made with organic/Non-GMO/no preservatives or artificial ingredients. Sunbutter is a great pick-me-up during the day and is a great source of plant-based protein. The on the go packets are perfect for being on the move throughout the day. Additionally, I got the Metabolism Super Powder packets from Sakara Meal Delivery System, which boosts your metabolism, helps de-bloat, and supports blood sugar. Use the code: XOLIANA for 20% off your order, for first-time customers only!! Last but not least, I had to bring a seltzer from Volley Tequila Seltzer in the tropical mango flavor. They are made with 3 things: organic juice, sparkling water, and 100% blue agave tequila from the highlands of Jalisco. They also come in Spicy Ginger, Sharp Grapefruit, and Zesty Lime.
For breakfasts, I love this simple plate with a pancake and a piece of turkey bacon. So easy and a great start to the day and the weekend.
One night, I made this wild seared tuna with homemade coconut rice!! So easy, simple, and filling.
For other meals over the weekend, I got steaks from Cooks Venture. Their products are pasture-raised, Non- GMO, and no antibiotics. Additionally, I threw together a vegetable stir fry using broccolini, peppers, snow peas, and drizzled Nutiva MCT Oil on top. MCT Oil is a great alternative to other oils because the MCTs or medium-chain triglycerides are a great source of energy and supports metabolism.
We picked up Monsoon Saim from Downtown Charlottesville one day. The local Thai restaurant was a great option for dinner when there is no time to cook and so close to home.
Of course, dessert is a must, especially on the weekends. I had plant-based vanilla and chocolate ice cream and topped it with nuts and chocolate chunks!!
Some cooking staples I used over the weekend are the Primal Kitchen Organic Balsamic Vinegar, Nutiva Organic Avocado Oil, and Nutiva Coconut Sugar. The Primal Kitchen Organic Balsamic Vinegar is a Whole 30 approved, Paleo-friendly, and organic option when cooking. The Nutiva 100% Pure Organic Avocado Oil is great for cooking meats, fish, vegetables, salads, dressings, and sauces. Additionally, avocado oils are a great source of monounsaturated fats and potassium, folate, and Vitamins K, C, and E. Lastly, Nutiva Unrefined Coconut Sugar is perfect for baking or beverages, like coffee. It has a sweet taste like brown sugar with a little bit of caramel but without all the chemicals of refined sugars.