Lunch at True Food Kitchen in Arlington, VA. They Use All Seasonal & Local Ingredients - So Epic!
Apr 21, 2022
I had lunch yesterday at True Food Kitchen in Arlington, VA after my segment on Good Morning Washington. I always enjoy eating at True Food Kitchen. Founded by a renowned doctor of integrative medicine, Dr. Weil. They are the only restaurant fundamentally based on science which ensures all of their incredible dishes & drinks work to increase the longevity of people and the planet. True Food sources local and seasonal ingredients so the menu changes seasonally to allow for the freshest and most nutritious ingredients possible.
I had the Tuna Tostada, the tuna was wild-caught, so fresh & delicious. We also had the Grilled Salmon and Pan Seared Seabass. All so full of flavor and healthy fats!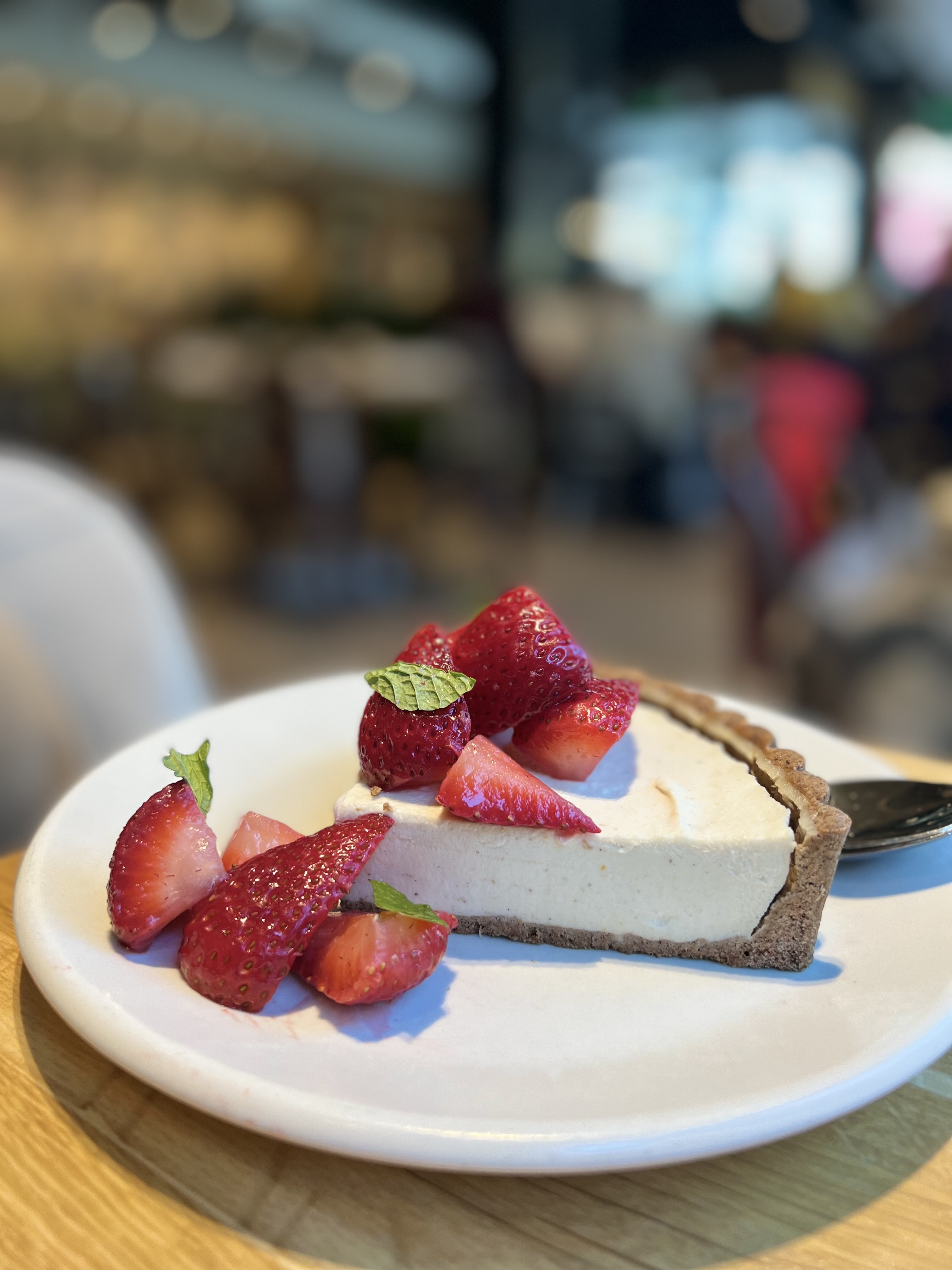 For dessert, we tried the Vegan Strawberry Cheesecake, Flourless Chocolate Cake, and Cookies & Ice cream. All three were vegan and gluten-free - so decadent!
I also tried their seasonal cocktail special for Earth Week! It was called Bramble on Rose, made with Gray Whale Gin. They believe lovingly crafted spirits can bring people together for good times and do some good in the world. Gray Whale Gin is a proud corporate partner of Oceana, the world's largest international advocacy organization dedicated to protecting and restoring the world's oceans. Since its founding, Oceana has won more than 225 victories and protected more than 4.5 million square miles of ocean. For every cocktail purchased, True Food will donate $1 to Oceana.


There are True Food Kitchen locations in 17 states. That is so epic for a large restaurant to have such strong values tailored toward health and being able to consistently produce fresh, local, and seasonal food. I highly recommend checking out a True Food Kitchen near you for a delicious, seasonal meal!