A Day in Miami eating: Lunch with Mark Sisson, Dinner with Sahara Rose
Jun 10, 2021
Happy Tuesday everyone!! I am still enjoying my break in Florida and everything is amazing, as usual.
I had a fantastic lunch with Mark Sisson in South Beach at Pura Vida, where I ordered the açaí bowl and Mark ordered the tuna poke bowl. So yummy!!! It was so nice to spend time with Mark to talk about all things health and wellness. Mark Sisson is a fitness author, food blogger, and former athlete. Everyone should check out his blog, Mark's Daily Apple for recipes, fitness, and health. Pura Vida is an amazing spot with a HUGE menu for everyone to find something they like to eat. They focus on having fresh, sustainable, simple, and local products.
The next stop was Raw Juice in Brickell and got their OMG bar and wowwww it was truly omg incredible!! Raw Juice co-founder, Barry Rabkin, was diagnosed with Thyroid cancer in 2010 and met with a holistic nutritionist and they suggested adding juicing and implementing a plant-based diet. After doing this, his health improved, and was able to overcome his cancer. Rabkin decided to open Raw Juice with this in mind and focused on serving organic juices, smoothies, acai bowls, salads, and so much more.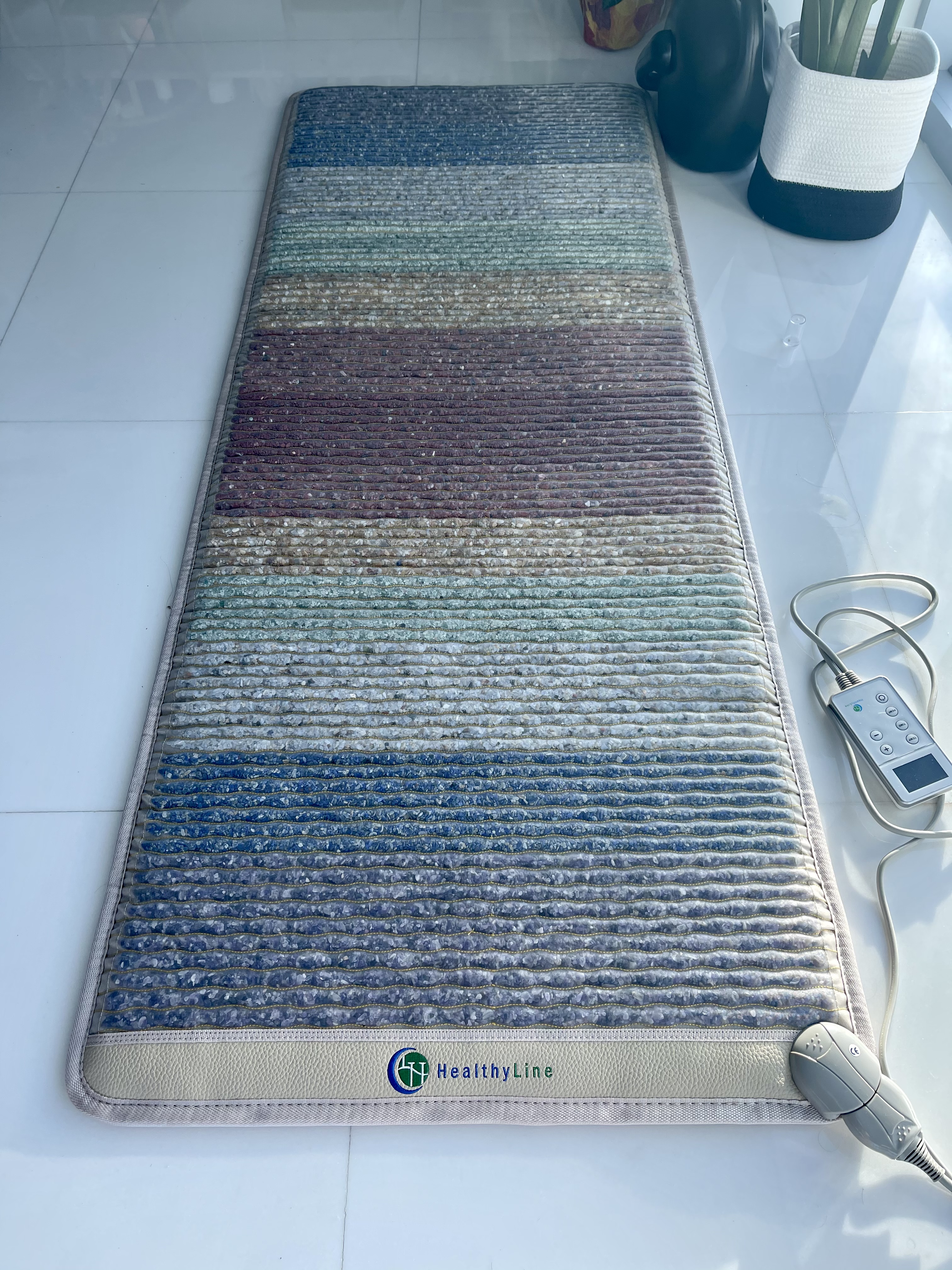 I went to Sahara Rose's house for dinner and made an amazing high vibe salad with hearts of palm! Sahara is a best-selling author, podcast host, inspirational speaker, and you can check out all about her on her website, I am Sahara Rose! I tried Sahara's healthy line crystal mat for the first time and LOVED it!!! I also reunited with Mel Wells and had Choc Zero peanut butter cups and a raw cheesecake that were both sweetened with monk fruit, which was amazing!!! Choc Zero creates all kinds of chocolate treats that are low carb, sugar-free, gluten-free, and taste amazing.
My Anxiety-Free Supplements go absolutely everywhere with me!! They are made in the USA and no GMO certified, on top of using a scientifically derived formula to help
reduce stress and anxiety, and promote
a happier mood, and nervous system, and immune system support!! They are amazing and absolutely have changed my life since I started taking them about a year ago.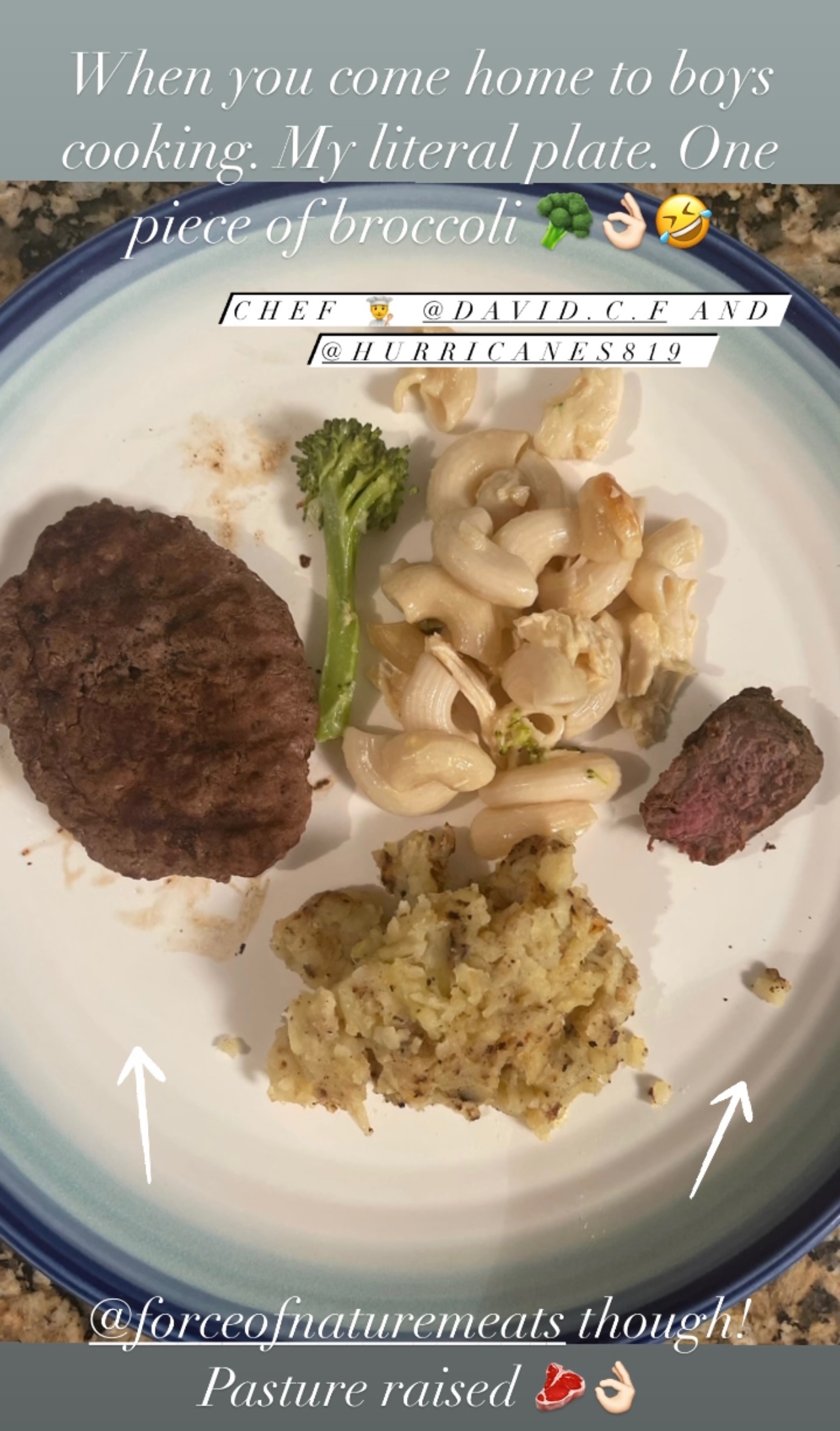 I arrived home to a later dinner that used Force of Nature grass-fed and pasture-raised meat! Force of Nature focuses on creating meat that is actually good for the planet by prioritizing environmental regeneration. AND...... WE ARE DOING A GIVEAWAY! 🚨 When purchasing meat, it is important to choose 100% grass-fed and pasture-raised! The best way to do this is to either purchase meat locally from the farmer's market or order from a company like Force Of Nature Meats. Force of Nature supports ranchers and farmers using regenerative agriculture practices that actually regenerate the land, leaving it better than they found it, resulting in the most ethically raised, nutritionally dense, and flavorful meat you can buy. This is why I am teaming up with Force Of Nature Meats to give one lucky winner $100 worth of meat, all three of my books, and a 1-month membership to my private coaching group (a $30 value!). All you have to do is follow the rules below to enter!👇🏻
RULES FOR ENTRY:
✅like and save this post
✅follow @forceofnaturemeats, @theearthdiet, and @lianawernergray
✅tag a friend in the comments you would cook a meal for
The giveaway ends 7/11 at 11:59 pm ET. This giveaway is in no way affiliate or endorsed by Instagram. Must be a continental U.S. resident to enter and 18+ years of age. Good luck! ⭐️